Quality Car Alarms and Installations
Startle and deter would-be thieves while alerting anyone nearby about a break-in to your vehicle thanks to the professional vehicle security specialists at Steve's Car Alarms. With over 30 years of experience supplying and installing state-of-the-art truck and car alarms our family-owned business can give you confidence in the safety and security of your vehicle while it is parked or unattended.
At Steve's Car Alarms we know how to deliver the exact service that our customers want. Providing a lifetime warranty on all of our installed security systems, along with the low cost of our installation services, we stand out as the best "car alarm suppliers and installers near me" for Melbourne motorists and vehicle owners wanting to increase the protection of their vehicle in all environments.
Whether you are wanting an alarm system in your family car, or the immaculate classic club car that is your pride and joy, our alarm systems are customised to suit the vehicle and your desires.
As professional and dedicated vehicle security system installers, Steve's Car Alarms can complete a wide range of advanced and effective high-quality services for our customers including:
Glass Break Sensors
Car & Truck Alarms
Dash Cameras
Rear Cameras
Central Locking Systems
Immobiliser Installation
GPS Tracker Installation
Interlock Installation
Give your vehicle the best protection and give yourself peace of mind for an affordable price thanks to the expert and on-the-spot security system installers at Steve's Car Alarms. For car alarms that won't alarm you call us on 1800 819 586.

A2A-6 CAR ALARM
All doors & boot
Back up battery siren
All black wiring
2 point Immobiliser
3 point Immobiliser (optional)
Central locking hook up
2x random coded remote controls
Flashing indicators
Led flashing dashlight
Optional boot release
Electronic override
Remote panic function
Australian standards 4601 compliant
12-months warranty
On site fitting & more
From $795 Fully Installed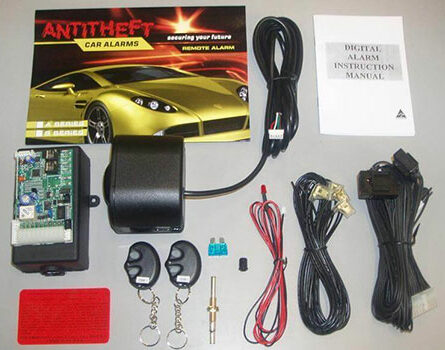 'U' Series Upgrade Alarm
(u2-6 pictured)
Using the factory Remote Control our Upgrade Alarms give you the following:
Integrates with factory remote keys
Doors and boot protection
Piezo shock sensor
Digital battery siren
Flashing LED (Blue superbright also available)
Pin number override
Central locking integration/CANBUS available
Black wiring harness/Tracking interface
Eight sector automatic diagnostic system
24 Volt models available
Designed and tested to Australian Standards
Ute canopy protection
Ultrasonic Interior Sensors (Glass Breakage)
From $795 Fully Installed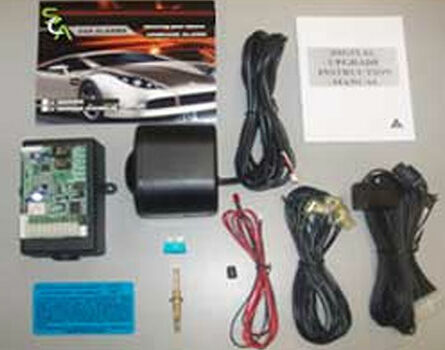 For more information about our
exceptional services and solutions,
or to get a free quote from the best "car alarm professionals near me" call us on